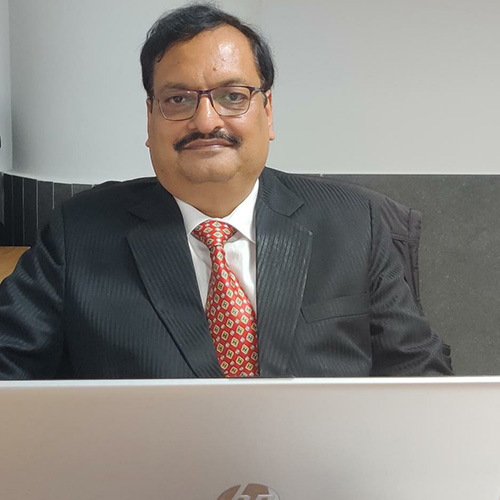 A result-oriented Engineer with MBA from The Intercultural Open University, Netherland with 38 years of rich corporate experience in entrepreneurship development, Incubator management, Startups management, Human Resource Development, Operation Management (Quality, Manufacturing, Materials), Administration and utilities as a "Thought Partner" with Business Leaders.
Established Atal Incubation Center-Manipal University Jaipur as Chief Executive officer to promote Entrepreneurship and startups by providing ecosystem and infrastructure for the Startups to become sustainable, scalable and profitable.
A SEED Advisor to deliver eco-inclusive business development support to eco-inclusive enterprises to using hands-on tools and methodology under SEED program of Federal Ministry for the Environment, Germany.
Member of the Institute Innovation Council (IIC) of MNIT, Jaipur under Ministry of Human Resource Development (MHRD), Govt. of India to contribute in fostering the culture of Innovation amongst all Higher Education Institutions.
Member of state-level Implementation committee under the department of Information technology & Communication, Government of Rajasthan to frame and review of start-up policy for the state.
Member of several academic councils, corporate advisory boards and board of studies across various universities.
A Guest speaker in various premium management & engineering institutes, polytechnics and degree colleges for People Skill development to prepare from campus to corporate word by covering more than 30,000 students.
As global trainer, have delivered trainings across the globe and travelled extensively UK, Dubai, Sweden, Nepal, Ireland and Australia.
Coached and mentored entrepreneurs, business leaders, managers and executives to achieve goals.
Professional exposure of designing and delivering people strategy across different multinationals and family driven knowledge Industries in Energy Solutions, Telecom, Software, Hardware, Instrumentation, medical and Entertainment Electronics.
Leaded Core CSR team (Dharohar), Gurgaon for children, Schools and employee development as part of social responsibilities.
Enjoy being a change agent with patience, perseverance and a sense of humor.
Efficient in organizing and priories in a fast-paced, dynamic environment, acknowledged execution skills, project management skills, naturally data-driven, amicable, tactful, good analytical skills and collaborative.
He is passionate about enabling people to excel in their professional and personal lives.